Managed to get these gems off eBay in one sale!
Much cheapness and some really rare ones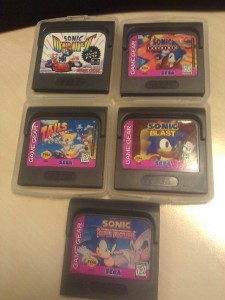 Sonic Blast (NTSC)
Tails Adventure (NTSC)
Sonic Labyrinth (NTSC)
Sonic Triple Trouble (NTSC)
Sonic Drift  (JAP)
As the Game Gear has no region lock (much like the Gameboy) they all play on PAL Game Gears.
Added to collection!