Got home to have received this version of the New 3DS XL.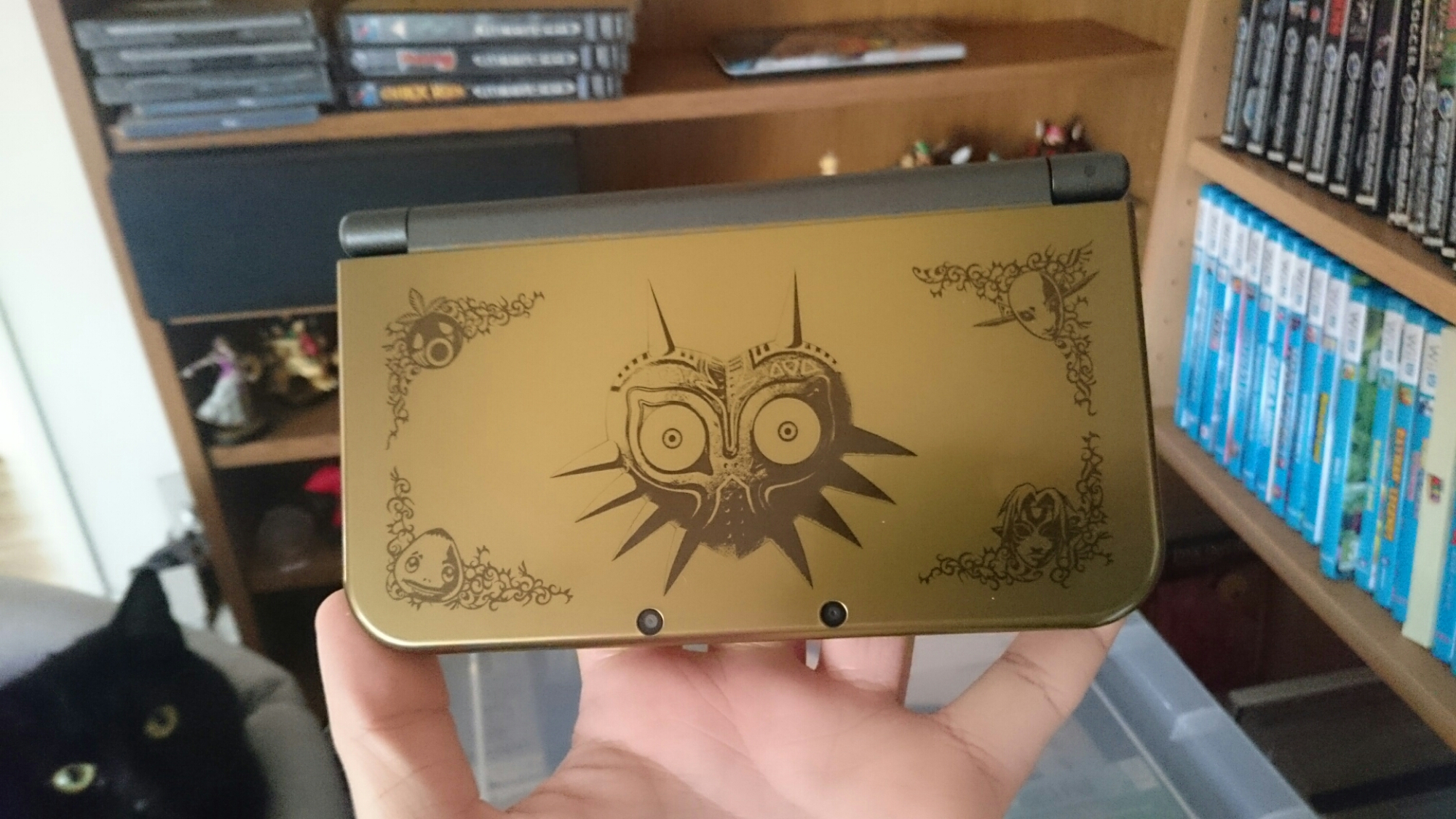 Very nice 3DS and the envy of all cats across Europe.
I changed the microSD card for a 32GB SanDisk Extreme purchased a month or so ago for it, slight pain to do, but once done, I left it to do a complete transfer overnight.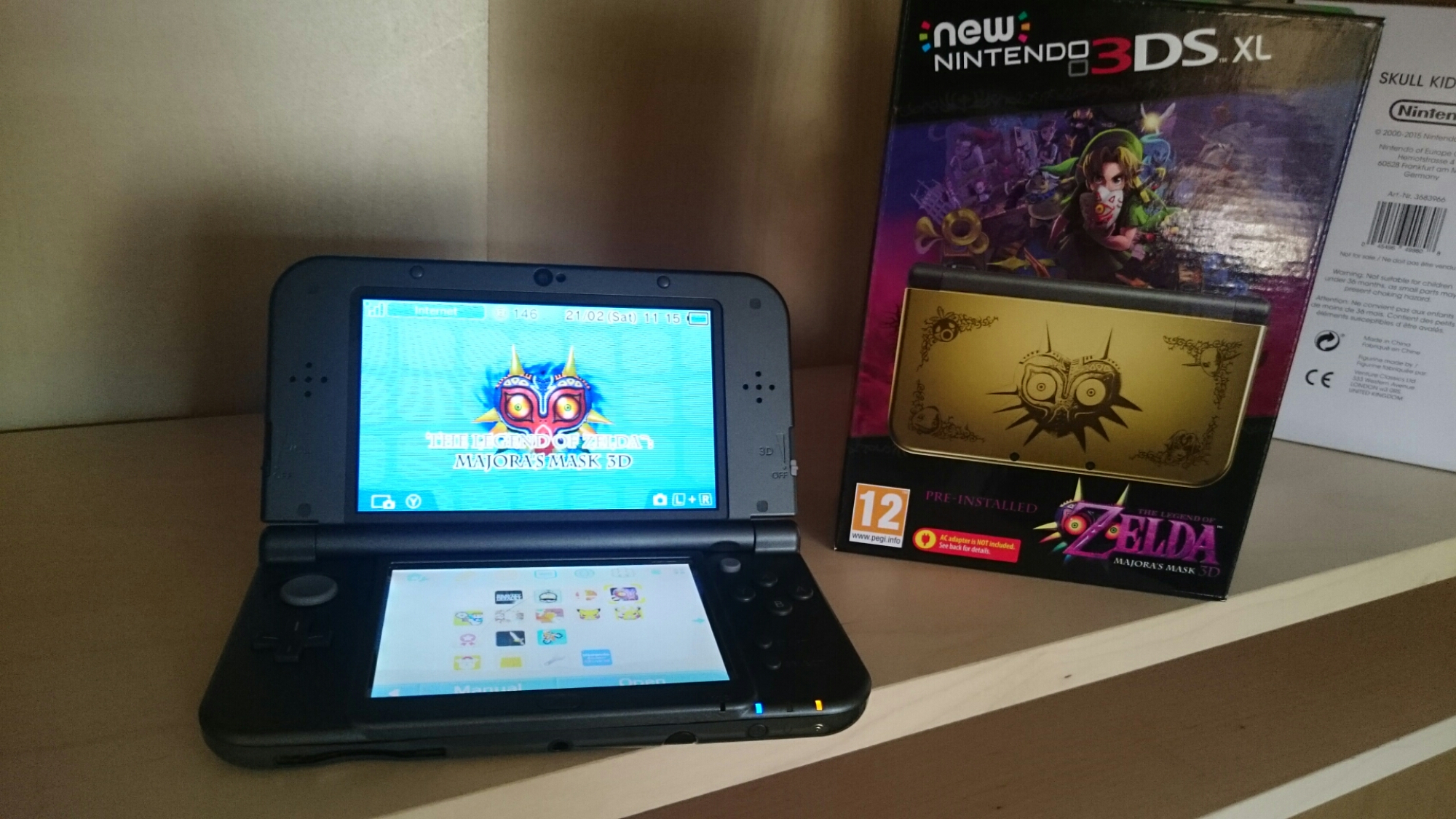 It also came with the Skull Kid statue as I purchased directly from the Nintendo.co.uk store.
Also, managed to get a boxed Wii Fit Trainer down from Amazon.